Thank You! You're Registered.
You're signed up for the webinar. Check your inbox for an email with the details in a short while. In the meantime, invite your friends  − the more the merrier!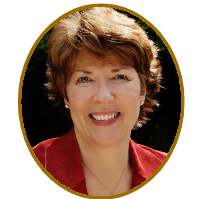 - See You on the Webinar!
Watch for an email from ruth@ruthrd.com.
Be sure to add that address to your email address book.
DID YOU KNOW….???
 – I post a blog entry about once a month?
 – There's a collection of recipes on this website that are linked to various topics?
 – That I host a private facebook group "Choices for Graceful Aging" you are welcome to join?
 – My book, Cool the Fire: Curb Inflammation and Balance Hormones was an Amazon bestseller?
 – We offer a discount on a wide selection of high-quality supplements from nearly 300 brands?
Check out the links above for more information and available resources. Start at the home page.
Diabetes
Hormones
Healthy Adrenals
Healthy Heart
Gut Health
Thyroid Disease
Weight Mangement
Food Sensitivities
Weight Loss Resistance
Ruth Clark, RD, MPH
Smart Nutrition LLC
Peterborough, NH 03458