Helping you look & Feel 10 years younger
Escalating health care costs are making it increasingly difficult for small and mid-sized companies to stay competitive. More and more employers are looking at employee wellness programs as a way offset these expenses so they can focus on business growth.
Ruth Clark, RD, MPH offers customized wellness programming for small and mid-size business
According to the American Journal of Health Promotion employers save an average of $5.81 for every dollar invested in wellness programs due to improved employee health. A positive worksite wellness culture also contributes to the physical, mental, and emotional well-being of employees. Benefits include reduced healthcare costs, increased productivity, reduced absenteeism, and improved employee morale and retention. In a recent Harvard Business Review, Johnson & Johnson's leaders estimate that wellness programs have saved the company $250 million on health care costs over the past decade.
As one of the original creators of educational materials for Johnson and Johnson's employee wellness program decades ago, Ruth Clark is well qualified to implement employee wellness programs.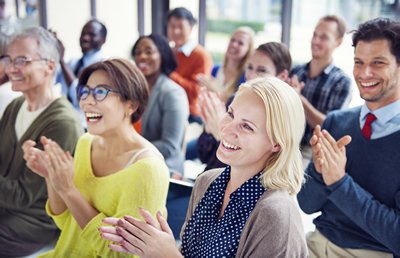 Lifestyle Change Seminars:
Lunch & Learn
After hours programs
Topics include but are not limited to:
Heart Healthy Cooking and Eating
Preventing Diabetes
Healthy Eating on the Go
Fad Diets Revealed
On site individual nutritional counseling
Clean and Lean Cleanse
Cool the Fire Within
Beat the Sugar Blues
Manage your Mood, Weight and Health
Intuitive Eating for Weight Control
Call Ruth Clark at 603-924-9505 or email at Ruth@RuthRD.com to find out how we can help your business.
Diabetes
Inflammation
Healthy Adrenals
Healthy Heart
Gut Health
Thyroid Disease
Hormone Imbalance
Food Sensitivities
Weight Loss Resistance
Ruth Clark, RD, MPH
Smart Nutrition LLC
Peterborough, NH 03458